Fethiye, the one of the most important tourism center of Turkey and natural beauties that entitlement this title… First, Ölüdeniz welcomes us that is the most beautiful sea of our country. With its unique geography , Butterfly Valley is like a corner of heaven…It leaves a deep sense of admiration with its beaches , islet, island, natural beauties and historical buildings. They make you find yourself in this beautiful tourism center again in every holiday period. Even, Fethiye offers so many alternatives and different discovery possibilities that cannot be fit into a holiday period.
We have compiled this blog post about the places to visit in Fethiye where hypnotizes you with its beauties and candidate to become a world brand for tourism for you to realize your best quality and full holiday plan.
Let's Begin Travel With Ölüdeniz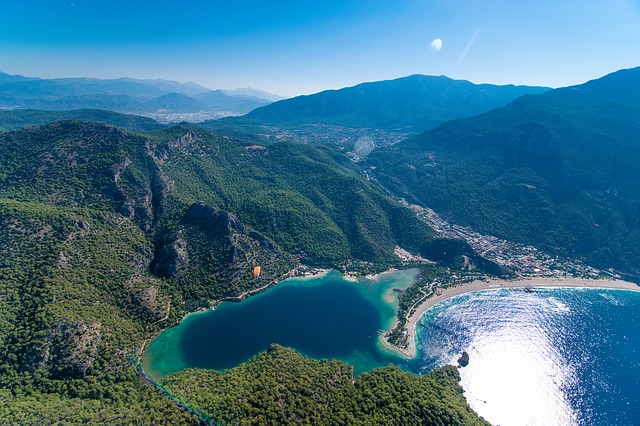 This unique place, which manages to print its name in lots of magazines and newspapers in the world, has managed to become one of the most beautiful beaches in the world.
In ancient times, this natural beauty was called as the Land of Light and Sun, promises us a wonderful holiday that you will spend your entire day along the seaside with its magnificant blue water and beach that amaze you.
Ölüdeniz that fulfills all requirements of being a blue flag beach, is only 13 kms away from center of Fethiye.Ölüdeniz Kuşburnu Nature Park is very good alternative for people who want to swim and spend time in nature.
Ölüdeniz is one for the best choices for families with children and people who do not know how to swim even if you go for meters with shallow water. However, we want to warn you that you will encounter with an enormous crowd in summer period and especially at the weekends because of being very famous in this region.
If you want to get away from this crowd and see natural beauties of Ölüdeniz and to witness the amazing harmony fo blue and green, we recomend you Ölüdeniz Boat Trip with the Seaside Travel Guarantee.
Please ''click here'' for more information about Oludeniz Boat Trip.
BUTTERFLY VALLEY SHOULD BE SEEN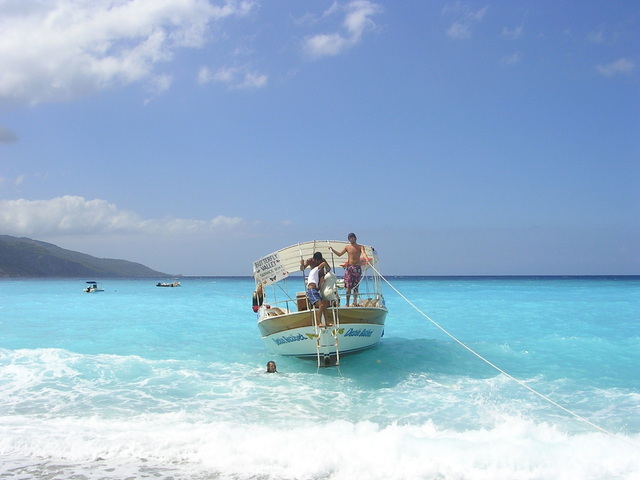 Located on the Babadağı around with famous vegetation of the Mediterranean region is like a corner of heaven.
This place must be written in bold letters at the beginning of the list to see in your Fethiye plan.Butterfly Valley, which has managed to be one of the 10 natural beauty of our country, was declared a first degree natural protected area in 1995 and it was taken under protection.
Butterfly Valley which is the most visited point of visitors who especially makes camping and nature tourism, takes over eighty butterfly species that host visitors. It is a perfect nature event that various butterflies accompnay you enjoy the nature life and sea.
The easiest way of the transportation is provided with boats that departs from Ölüdeniz. If you believe that you are a natural camper, it is possible to reach this area from Faralya region by using a challenging and dangerous path.
If you enjoy this region without any problem, you can take advantage of our service Butterfly Valley Ölüdeniz Boat Tour with the quality and assurance of Seaside Travel.
Please click here for more information about Oludeniz Boat Trip.
An Old Greek Village Kayakoy
Formerly known as Levissi, Kayaköy was a lively area where over 10,000 people lived until 1923. Built on the ancient city of Karmilassos and has elegance of Greek architecture, this village defies history on the slope of a hill.
Abandoned in the time of exchange and being long empty , Kayaköy, Fig , Pine and pomegranate trees between tight streets,each seems to be built on the top eachother with great architectural structure, churches and superlandscape is challenging history.
Fethiye Bazaar and Kayaköy Tour that compesed with the quality and assurance of Seaside Travel, is the biggest open air market of the region which is open on Tuesdays.You can enjoy this great history and architecture in oxygen filled atmosphere of Kayaköy.
As note; quality products that ranging quality products ranging from textile products to souvenirs are offered every Tuesday to visitors and locals during your visit in Fethiye Bazaar.
Please ''click here'' for detailed information about Fethiye Bazaar and Kayaköy Tour.
Caunos Rock Tombs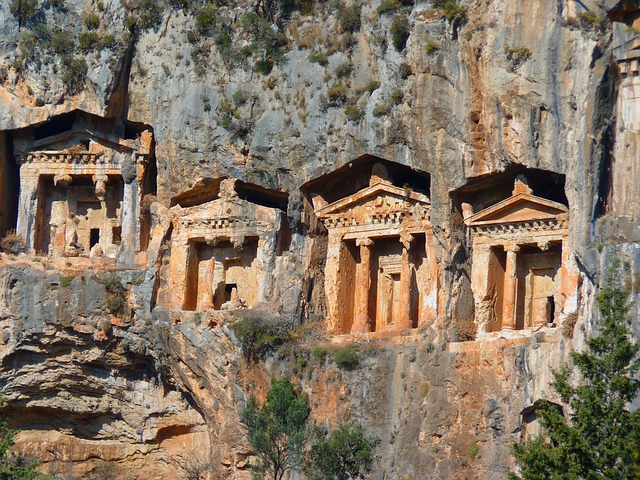 We strongly recommend you to add this historical place to your list of places to visit in Fethiye which is one of the rare monuments that has preserved itself from Lycian period until now.
These rock tombs, also called king tombs, having magnificiant sea view and Fethiye view, makes you admire with its structure.
With Seaside Travel Quality and assurance,you can reach to Kaunos Rock Tombs which is one of the stop places of Dalyan- Turtle Beach tour.
Also in content of our this tour, you can also have luxury of seeing Sultaniye Mud Bath, Dalyan River Cruise, Iztuzu Beach and Caretta Caretta Turtle.
Please ''click here'' for detailed information about Dalyan Turtle Beach and Caunos Rock Tombs Tour.
If you are so close to Saklıkent, it is absolutely injustice to leave your holiday without seeing here.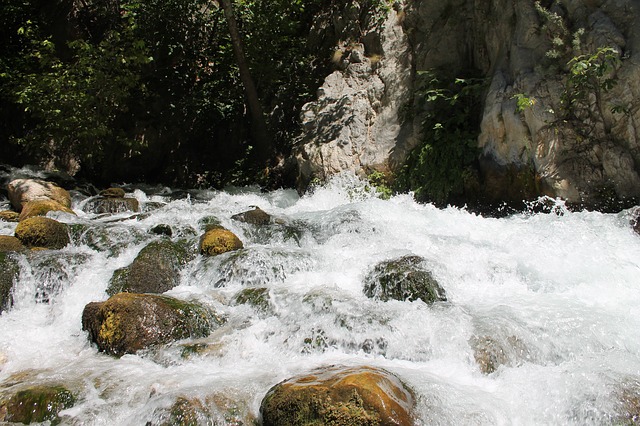 We continue our article by talking about the places that will give you a great experience on the to Kemer.
Firstly, the ancient city of Tlos, which is on the temporary list of Unesco World Heritage, welcomes us. This area, which is defined as a very old settlement, has steep slopes with a height of 500 meters.
Visitors find the tomb interesting, which Pegasus depicts while fighting the three- headed monster Chrimera.Also, in the ancient city, seats, baths, stadiums, church ruins and theaters are available.
If you feel very hot during your visit to the ancient city, your second stop place should be Yakapark.You can feel coolness and tranquility of the birds chirping with waterfall.
You can enjoy natural village breakfast in the local restaurants or enjoy a perfect feast in trout restaurants. Your last stop must be Saklıkent on this route.
If you end your holiday without seeing Saklıkent,we would like to say you miss a lot.
The lenght of this unique canyon, which cannot be reached by the sun's rays, is about 18 kms and its height varies between 200-600 meters.
When you reach the canyon, Eşen river will welcome you with a perfect winery.Walking on the exuberant waters,cooling your feet in icy waters, discovering various paradises in this area, will be very good for your soul. Also, it is possible to make new discoveries in this
canyon with a walk of two kilometres.If you like excitement,there is a chance to go rafting in this area.If you want to realize an excellent trip plan consisting of these three points with the quality and assurance of Seaside Travel, you can benefit from our Saklıkent -Tlos- Yakapark tour service.
For more information about Saklıkent -Tlos - Yakapark Tour , please ''click here''.
If you have different questions about the region, please send us your comments.
There are no comments yet. Do you want to write the first comment?