If you have returned your holiday route to Fethiye, an excellent holiday history that has deepless alternatives is waiting for you. Perhaps the most enjoyable of these tours are boat trips that place in Fethiye and Ölüdeniz. How about choosing the most preferred 12 Islands Boat Tours from these boat trips?
If you want to add another wonderful and unforgettable memory to your holiday, we strongly recommend you to participate the 12 Islands Boat Tours. In this unforgettable tour you will be enchanted by the wonderful harmony of blue and green. The 12 Islands boat tour is offered on a certain route and allows you to have a perfect time.
While you are visiting different islands, you will enjoy the blue of the sea and you will witness an exquisite view with the magnificent reflection of the sun to the sea. During your tour, you can take photos of harmony of the blue and the sun and can catch unforgettable photo frames. Also, you can take benefit vitamin D by relaxing with the scene.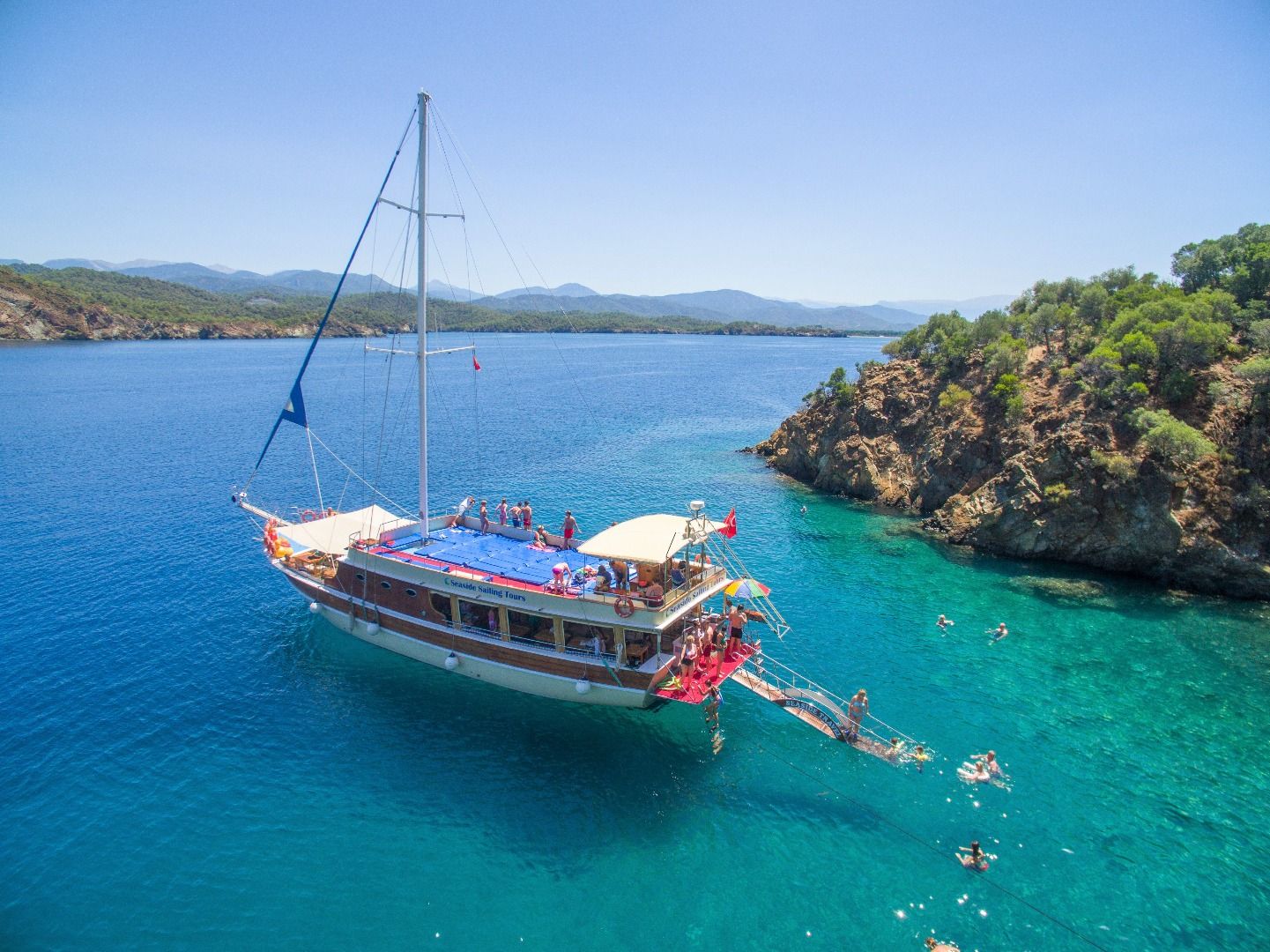 Where You Will See in 12 Island Boat Tours?
Rabbit Island is the first stop of this tour. Especially, children will like this island. Because they will catch the opportunity to meet with rabbits. It is possible to see paradise on this fishing shore. Göcek Island is a hidden paradise like Rabbit Island and it is preffered mostly in summer times. That's way we definitely go to Gocek Island. Again within the scope of the 12 Islands tour, Yassica Island is another place must be seen. Especially children and holiday makers who do not know how to swim is mostly prefer this island. Here you can go to to the shore and enjoy the sea, and have the chance to swim in cool waters.
Aquarium Bay will be another stop point. Turquoise color is the best seen here.It invites you with its magnificent color. Likewise, Kızılada is another corner of heaven.It takes its name from the redness of stone and soil. We are sure that your hand will never leave the camera during your tour. Also, you will have the opportunity to taste delicious local dishes during break times.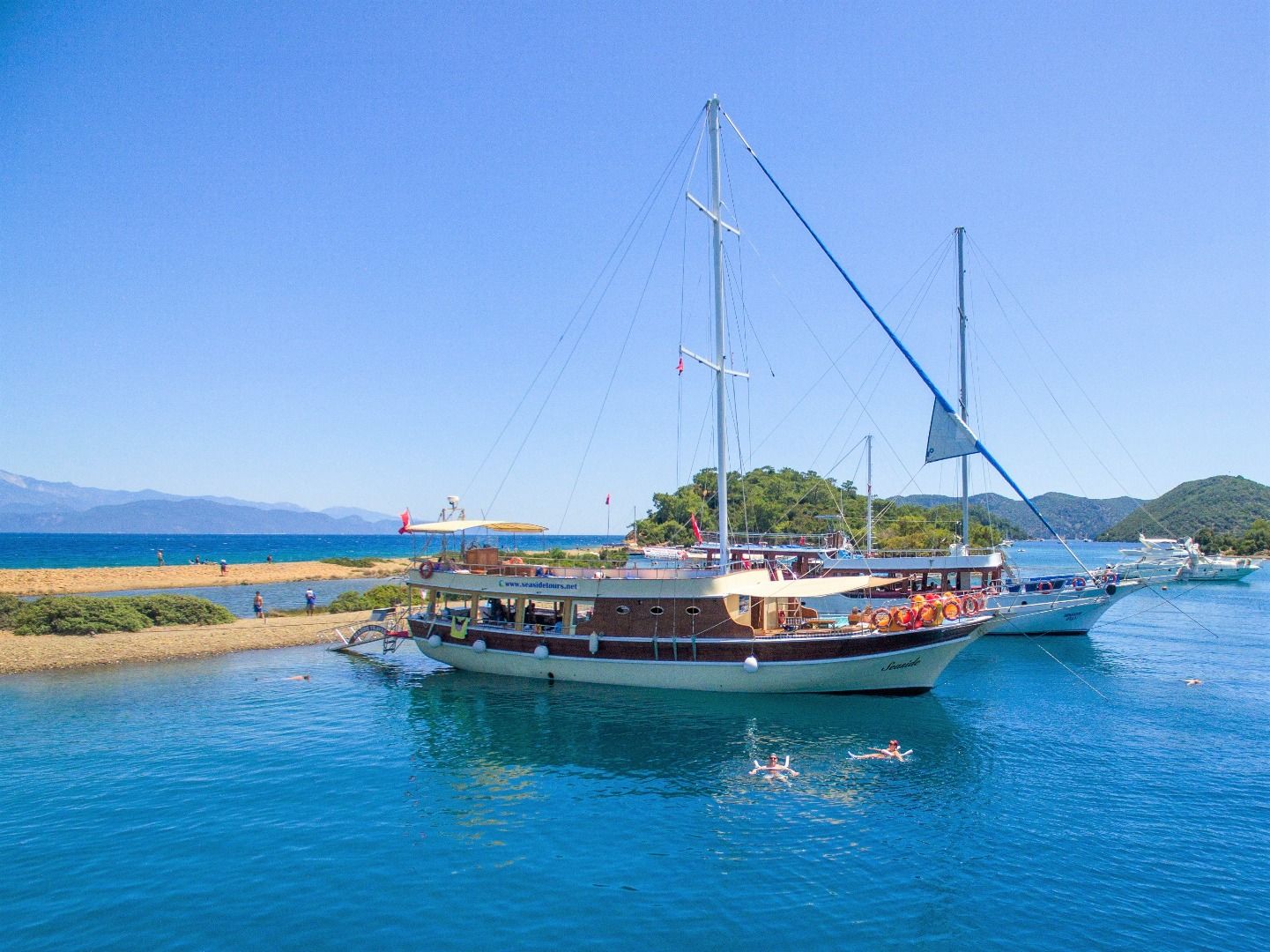 An Unforgettable Tour
12 Islands Boat Tour starts within a certain route early in the morning. You will have a wonderful time with your friends and families and you will put this tour at the top of your memories.The most beautiful hello to the morning will be said by you with the 12 Island Boat Tour. While having your tea with magnificent blue of the sea, your soul will rejuvenate. This special tour, which consists of 5 stops in total will let you having a great time and definitely deserves to be among your unforgettable memories.
< Please click for detailed information and booking for 12 Island Boat Tours with Seaside Travel Quality and Reliance. >
There are no comments yet. Do you want to write the first comment?