If you haven't heard the name of Lycian before and you haven't walked on this amazing natural wonder route, we strongly recommend you to read our blog about Lycian. Here, you can find all information in our blog post about the way to Lycian, how and what we need for trekking.
The Lycian Way is a walking route which is created by marking and mapping some of the trails on the Teke peninsula, which is called Lycian in history, starting from Fethiye to Antalya. The Lycian Way was started to use after eight years of work. The study started in 1992 and ended in 1999 and was put into service by Kate Clow.
Lycian Way - Fethiye Trekking
The walking adventure on the Lycian Way starts from the rock tombs of Fethiye. Later, after the discovery of Kayaköy and its surroundings, it continues to Ovacık village and then to Babadağ's 1975 meters peak. Here, there are lots of direction signs in every 100 meters that guide you and take you to Faralya (Uzunyurt) village. Here you can take your first break.
The Lycian Way is known as a transportation system that is formed by pathways and connects the site states to each other. This system was re -introduced in 1999 with the project named ''Yarına Dört Işık'' ( Four Lights for Tomorrow ). '' Lycian Way from Fethiye to Antalya '' project was awarded first prize. As the first job, for the realization of this study, marking studies were carried out .
<<If you have routed your holiday to Fethiye, click here to take a look at our unforgettable tours by joining in Fethiye>>
It is impossible to feel yourself in a paradise with the rich vegetation of Taurus Mountains and the wonderful relaxing atmosphere of the pine forests with the presence of animals. Here, you can feel relaxed with the smiles of the hospitable people who are living in the village houses at the foot of the Taurus Mountains. Here you will witness the natural village life closely.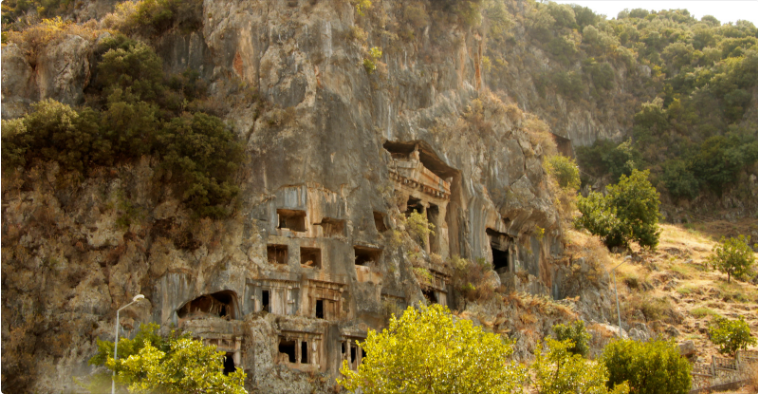 For more comfortable walking, we recommend you to bring suitable boots and hiking equipment in your bag .Of course, water is a must. It is likely that you will need water frequently during your walk.
After visiting Faralya, your walk will proceed on an easier footing area. You will not have any problems in terms of water during your walk on the forest road. Because you will also have the opportunity to swim in the wonderful turquoise waters of Kabak Bay. Here you can forget all your tiredness.
In this route you will have chance to see the ancient cities of Sydma, Pınara, Letoon and Xanthos. After seeing the Patara beach that is the 18 km long and the ancient city, the break time will be good for you.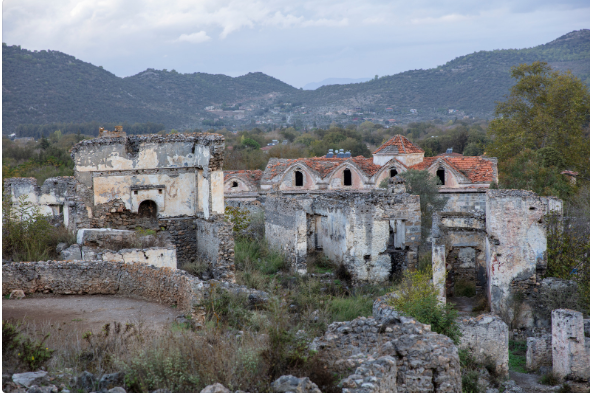 Your walk will continue with Sunken City Simena, Kekova, Demre, Finike and Antalya.
You will have the chance to see all the depths of last time and you will witness the time tunnel between today and history on the Lycian way. This closer look to the traces of the past will connect you more today's life.
<<If you have routed your holiday to Fethiye, click here to take a look at our unforgettable tours by joining in Fethiye>>
There are no comments yet. Do you want to write the first comment?