If you're planning a holiday to Fethiye, your plan can consist Dalyan Tours, Boat Tours, Safari Tours, Rafting Organizations, Saklikent Tours, Kayakoy Tours or a Diving Organization that will make your holiday more enjoyable. If you need more information about this topic, you can read our article named Places Visit in Fethiye.
Is that all the possibilities? Absolutely no. If you want to add a cultural tourism to your holiday plan, we recommend you Ephesus-Pamukkale tour which takes 2 days that Seaside Travel is the only authority in the region. So that, you can find opportunity to add an unforgettable memories of Ephesus and Pamukkale addition to the lots of alternatives Fethiye offers.
The First Day of the Trip Ephesus
After having our breakfast in Selcuk region, our journey goes directly to the ruins of Ephesus. Here you can see many remains and artifacts from the history inherited, which you cannot see in the photographs, and you can take photos and videos.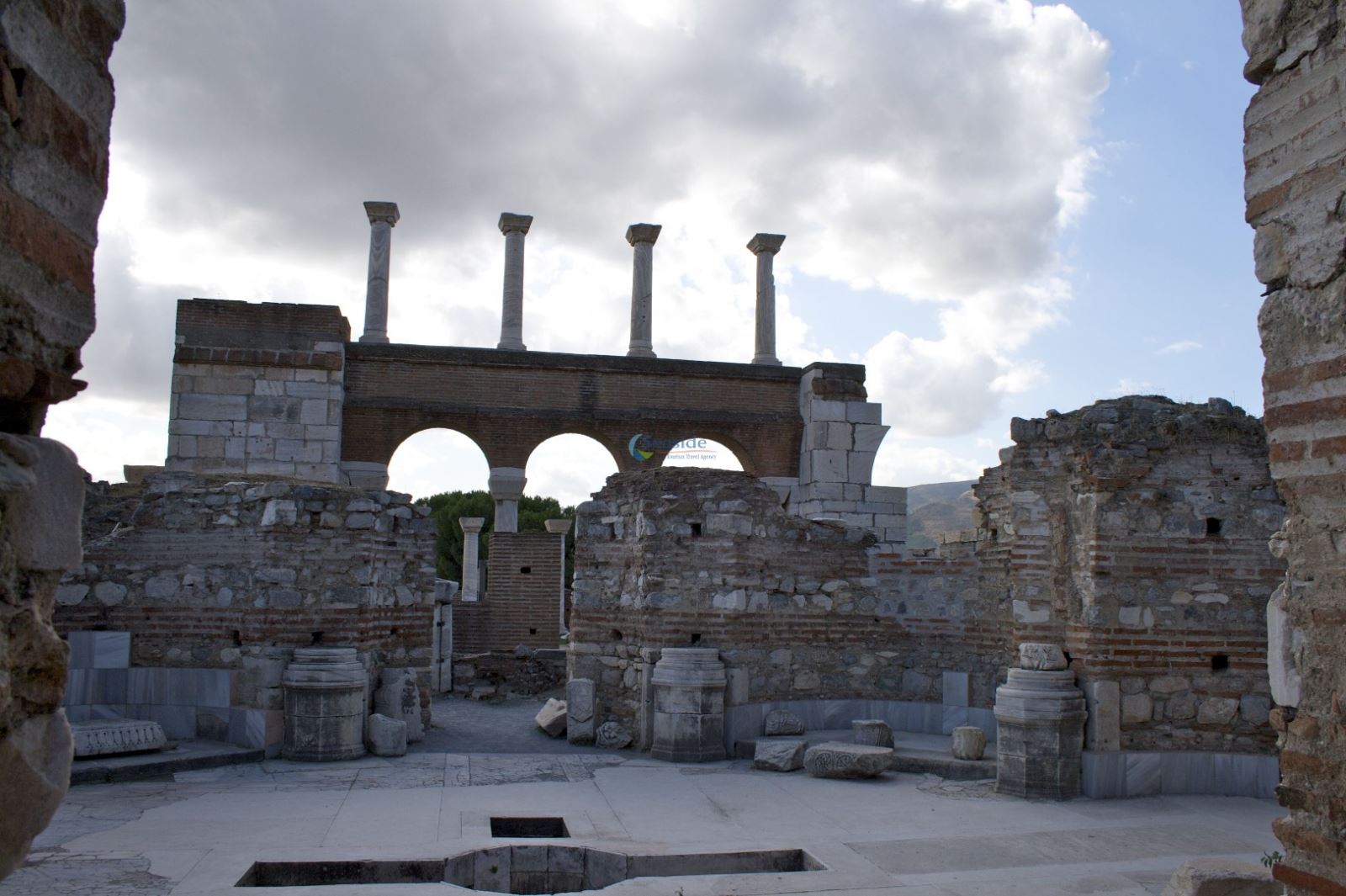 One of the biggest advantages of the tour is the fact that the tour is accompanied by experienced guides who have knowledge every detail. The guides, who give information about the region in all details, also have the knowledge to answer all your questions.
On the first day, we have the opportunity to spend one night in this historic area with dinner and accommodation at the hotel.
Pamukkale is Next
We start the morning of the second day with a great breakfast of local delicacies. Immediately afterwards we visit Pamukkale travertines. With Hierapolis the ancient water city the Nekropolis, which has a capacity of thousands of people, is also offered to see in the scope of the tour. It is an unforgettable experience to have the chance to see these natural beauties that defy this history and add them to our holiday memories.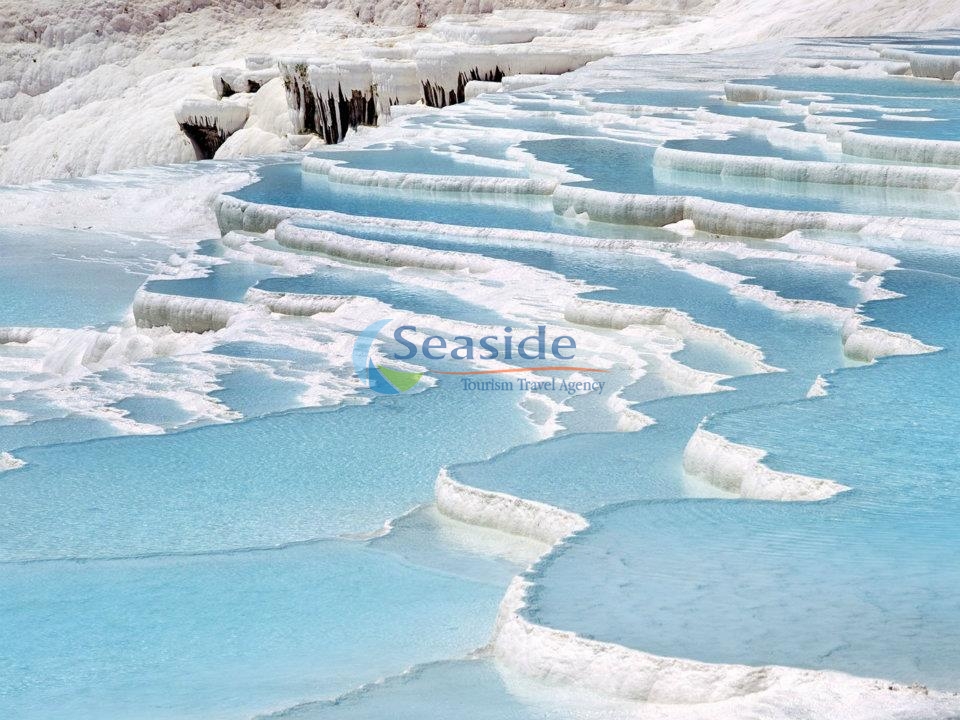 Is the tour over? Of course no. This excellent journey which started with history , continues by visiting the famous Towel and Carpet factory in Denizli in the return way. After adding this natural beauty to our holiday memories, time is the return to Fethiye.
With this beautiful organization, we have the chance to visit and enjoy panoramic city tour, Temple of Apollo, Cleopatra pool and thermal red water apart from Ephesus and Pamukkale where thousands of tourists from different parts of the world visit these points every year .
< Please click for detailed information and booking for Ephesus Pamukkale Tour with Seaside Travel Reliance and Quality.>
There are no comments yet. Do you want to write the first comment?