If you have not decided exactly where to make your holiday, we recommend you Oludeniz. Here are 5 reasons to visit to Oludeniz on your holiday.
Oludeniz, Turkey's one of the corner of paradise. Oludeniz is the only place in the world that has preserved its nature and nature. If you want to make your holiday unforgettable, you should visit here. Also, Oludeniz is one of the best paragliding destinations in the world. It is very ideal place for adrenaline lovers. Even for this reason, it has become a highly preferred place.
Another important point is that it was selected as the most beautiful beach in the world in 2006. We are sure that you will find suitable enjoy of these five reasons for yourself.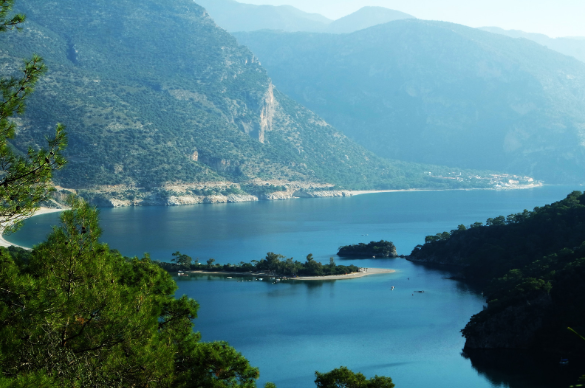 Here are 5 Activities to Do in Oludeniz
1) Paragliding
Paragliding comes at first among these activities that can be done in Ölüdeniz. You can do paragliding from a height of approximately 2000 meters and it is an unmissable opportunity for adrenaline lovers. You can enjoy paragliding with a unique view of Oludeniz.
2) Water Sports
You can do all kinds of water sports that you can imagine in Oludeniz. Some of those; scuba diving, paraseling, rafting, flyboard, banana, jet ski, and ringo. Don't forget to take suitable clothes and equipment with you while doing water sports. A plenty fun and a wet adventure is waiting for you.
3) Boat Tours
And of course boat tours are among the indispensable options. You can see the magnificent bays and beauties of Ölüdeniz with these boat tours. You can also have oppournity to swim in cool waters. You can enjoy the harmony of blue and green with daily boat tours and you can see the undiscovered places.
4)Safari
A new event for adrenaline lovers. Sure, it is safari. With safari tours you can enjoy the adventure and see the village life . Also, you will have the opportunity to taste local dishes in the villages. You can witness a wonderful village life with its natural and sincere people
5) Hiking In Nature
If you want to integrate with nature , Oludeniz is best place for you. Because Oludeniz has one of the longest hiking trails of Turkey. During your this magnificant hiking, you can leave all your stress here .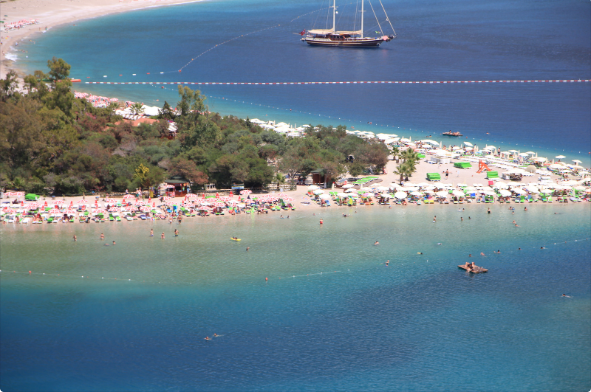 How To Get Ölüdeniz?
You can reach Ölüdeniz by air. If you take the Havaş service right after you land at Dalaman Airport, you will reach Fethiye and then you will need to reach Ölüdeniz.
If you prefer to go to Fethiye by highway, there are buses to Fethiye in every region of Turkey . After you reach to Fethiye, then you will need to reach Ölüdeniz by bus again.
Already if you you will come with your own vehicle , you can reach Oludeniz directly.
Here are five reasons for you to go to Oludeniz. There is no doubt that they will be unforgettable and beautiful memories.
There are no comments yet. Do you want to write the first comment?