Fethiye, Turkey's holiday paradise... It is indispensable for tourists with its magnificent natural beaches, unforgettable bays with their unique beauty and ancient ruins that testify to the past. If you have chosen Fethiye for your holiday plan, it is obvious that the most memorable part of your holiday will be the Gulf of Fethiye. For this reason, we recommend you to follow Fethiye Boat Tour organizations.
Well, which tour should you choose? Beceause of having varios boat tours in Fethiye region, which tour gives us most memorable and superb experience. In order to find the answer of this question, we have prepared a detailed blog post about all boat tours which organized in Fethiye.
Boat Tour to Fethiye 12 Islands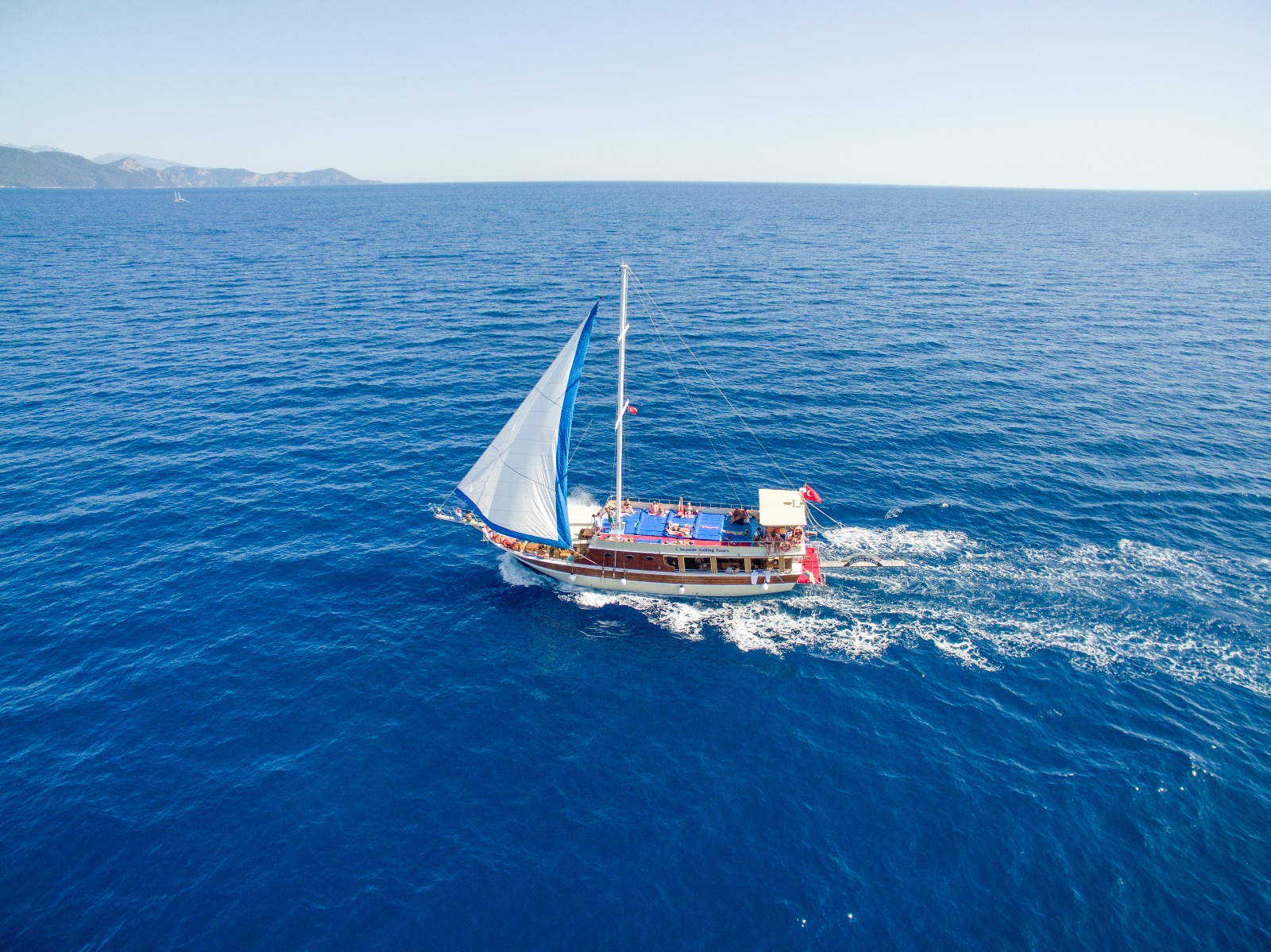 We can say that this tour is one of the most popular tours in Fethiye region. Also, highly welcomed by visitors. Fethiye Boat Tour Prices / In terms of satisfaction, it is really one of the most economical tours according to others.
While visiting many different coves and islands in the deep blue waters of the Mediterranean, visitors also have the opportunity to enjoy these pleasant waters during the day. In other words, all participants both enjoy the coolness of the deep blue waters of the Mediterranean and also enjoy the vitamin during their day.
The route, which starts with Rabbit Island that is like a natural paradise, continues with Göcek Island, which is considered a hidden paradise. Right after, by verting of the boat to Yassica Island, the guests who do not know how to swim can find opportunity to live the coolness of the sea.
Akvaryum Cove is the next stop for you that is the most enjoyable part of your tour, in order to immerse yourself in the turquoise waters and enjoy this beautiful nature. The last stop is the Red Island, which takes its name from the red color of the soil and stone.
Moreover, the varieties of food and fish of this region add more flavor to this pleasant day.
During 12 islands boat tour , you will have the chance to see each of the 12 islands that give the name of the tour . Our advice to visitors who want to witness all shades of green and blue is the 12 Islands Boat Tour.
You can benefit from our 12 Islands Boat Tour with Seaside Travel quality and reliance and can make us a partner in your this unforgettable memory.
For detailed information and booking, please click.
Ölüdeniz Boat Tour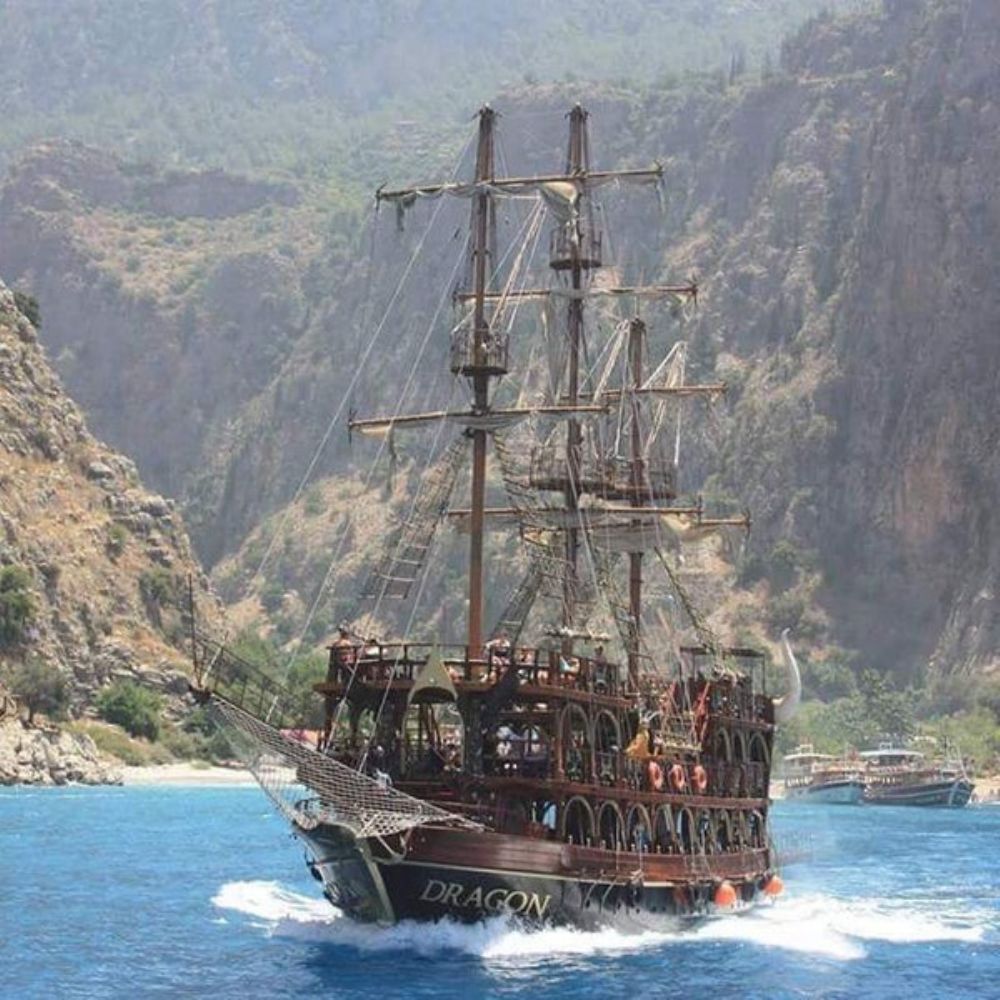 When we say Fethiye, maybe the first word that comes to your mind is Oludeniz.Ölüdeniz Boat Tour is one of the most preferred tours by people in holiday.Tours continues approximately 7 hours and almost there is no point left. Moreover, satisfactory and delicious menus is a perfect plus in the tour period.
Let's take a closer look at the route of the tour to be able to see what you will see in your visit.
Ölüdeniz Boat Tour 's first route is Blue Cave . Don't worry that you have enough time to witness this extraordinary beauty of nature and take beautiful pictures of this area.
The second route is the Butterfly Valley which the entire world envies. As you know, this valley can only be reached by boats. During the Olüdeniz Boat Tour, you can explore the Butterfly Valley and you have enough time to enjoy it.
Aquarium Bay is the next stop is which is one of the best alternatives for swimming in Fethiye. You can feel coolness in turquoise waters or enjoy sunbathing and vitamin D storage.
St. Nicholas Island is the next stop. It is possible to make a small touristic tour between many architectural structures and cultural fabrics.
In the next part of the tour, different points are visited for visitors who likes sea and swimming.
Camel Beach mostly preferred by visitors who want to feel the depth of the sea which has a large area and allows you to fully enjoy the sun, sea and sand.
If you feel hot because of the sunshine, the tour which allows you to swim in the cold water bay, is a great opportunity to feel cool yourself.
If you want to experience the bright blue waters of the Mediterranean Sea and this
impressive nature during your holiday, we highly recommend you Ölüdeniz Boat Tour for unforgettable holiday memories.
You can benefit Ölüdeniz Boat Tour with the Seaside Quality and Reliance and you can make us your partner in your unforgettable holiday story.
Please click for detailed information and booking for Ölüdeniz Boat Tour.
Please do not hesitate to share your comments and questions with us.
There are no comments yet. Do you want to write the first comment?